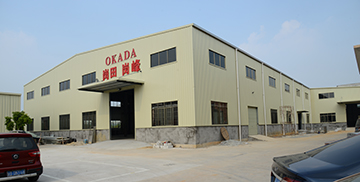 OKADA Precision Machinery
(C-Type Single Shaft Presses,openbiaxial precision punching,single-,dual-axis gantry high-precision punch semiclosed presses,pneumatic presses)Gang Tian Yi forging is a professional high-precision stamping manufacturers.
  All branches of the company heasquarters and production area layout is reasonable and otderly management and good sustainable.
  The company specializes in the production of precision,high-speed series of press(15T-500T),with the extra large and large number of CNC machining equipment,the sophisticated detection equipment,advanced quality control methods,ERP,PDM,CAM,and other enterprise information engineering.have the ability to respond very rapidly in response to market demand....
[+more]